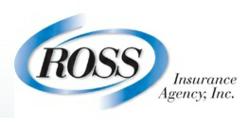 Holyoke, Massachusetts (PRWEB) February 23, 2012
Many safe drivers always wear their seatbelt and obey the speed limit in order to avoid an accident and subsequent injuries. However, the team at Ross Insurance knows that even with these precautions, accidents can still happen, which is why the experts recommend comprehensive Massachusetts car insurance for their clients. New parents tend to be extra careful when driving with their young children, but they may unwittingly put their young ones at risk if they do not pay close attention to car seat guidelines. The team at Ross Insurance wants all drivers who have child passengers to consider the following:


It is important that parents and caregivers do their research before purchasing a car seat. They should ensure that the seat they choose is fitting for the childs age, weight and height, and that it has a high safety rating in addition to good reviews. The National Highway Traffic Safety Administration provides the latest car seat recommendations for children.
Most car seats are not properly installed, which means they may not be providing the optimal level of protection for children. The team at Ross Insurance reminds local parents that the Holyoke Fire Department is a certified inspection station, so drivers who want to be sure that their childs car seat is properly installed can stop by and have an expert take a look.
While Massachusetts car insurance can protect drivers from the financial implications of an accident, safety belts and child restraints are key for minimizing and even preventing injuries. The licensed agents at Ross Insurance know that parents can never be too safe when it comes to driving with their children in the car, which is why they encourage those with kids under the age of 13 to become educated on car seat safety.
About Ross Insurance Agency; Inc.:
Proudly located in Holyoke Massachusetts, Ross Insurance Agency is dedicated to serving the insurance needs of local individuals, families and businesses. Since 1925, Ross has been committed to fostering a positive reputation for their agency; striving to emerge as a leading coverage provider, above all other Massachusetts insurance companies. Ross specializes in providing superior Auto, Home, Business, Group and Life Insurance to residents across the state; in addition to various specialty insurance solutions.