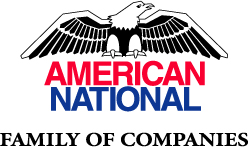 SPRINGFIELD, MO (PRWEB) August 24, 2012
Being a member of the Family Campers and RVers (FCRV) just became even more rewarding. TravelStar From ANPAC, recreational vehicle insurance coverage designed exclusively by and for RV owners, is proud to announce that it will offer FCRV members ANPACs exclusive Benefits Xpress discount.
FCRV members have the opportunity to receive an auto insurance discount of up to 10 percent, subject to availability in their state. The discount is currently being offered to FCRV members in a limited number of states, and additional states are scheduled to be added throughout the year.
To be eligible for the Benefits Xpress discount, FCRV members must purchase an ANPAC auto policy. The discount applies to all vehicles that are covered by that policy, including recreational vehicles added through the TravelStar endorsement. The FCRV Benefits Xpress discount can be combined with many other reward programs and discounts offered by ANPAC, including the new Fresh Start Discount. The Fresh Start Discount is awarded to clients who switch to ANPAC before the expiration of their current auto policy.
ANPAC is thrilled to have a chance to enhance FCRV membership benefits by offering low-cost auto and RV insurance under the new Benefits Xpress discount. Like FCRV, TravelStar is committed to promoting the exceptional opportunities that accompany owning a recreational vehicle, said Samantha Hubbard, Market Development Manager at ANPAC. We are proud to offer FCRV members this new discount to help campers and RV owners alike more affordably protect the automobiles and recreational vehicles that they value most.
This is the second major association discount to be offered by ANPAC. The company announced in May that it will offer a collector car insurance discount to members of the National Street Rod Association (NSRA).
ANPAC (American National Property And Casualty Company) is headquartered in Springfield, Missouri. It is a subsidiary of American National Insurance Company (ANICO) of Galveston, Texas. American National multiple-line exclusive agents offer a combination of life insurance, annuities, property and casualty insurance for personal lines, agri-business, targeted commercial exposures and other services. Multiple-line insurance agents serve individuals, families and business owners. Go to http://www.anpac.com for more information.
Products and services may not be available in all states and eligibility requirements will apply. Personal and commercial products and services are made available through American National Multiple Line Exclusive Agents and may be underwritten in American National Property And Casualty Company (ANPAC