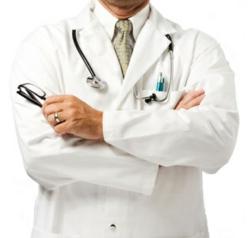 Phoenix, AZ (PRWEB) May 07, 2012
The best Arizona pain doctors maintain Board Certification and Fellowship training to offer patients the best chance of success with pain relief. Arizona Pain now offers double Board Certified Arizona pain doctors at all of its Valley locations serving Phoenix, Scottsdale, Mesa, Chandler, Glendale and surrounding areas. All of the clinics are accepting new patients at 602-507-6550.
According to the Institute of Medicine report from last year, over 30% of Americans are suffering from a chronic pain condition. The recommendation from the Institute was to incorporate comprehensive pain management treatments for patients from qualified physicians to produce the best possible outcomes. Arizona Pain now offers treatment with double Board Certified pain management doctors at all locations.
In order to be a practicing pain management physician in America, a doctor does not necessarily have to complete a Fellowship or be Board Certified in the subspecialty. However, the field of pain management is a rapidly evolving one that is continually offering new treatments for both procedures and medications to help benefit those dealing with chronic pain. The pain doctors at Arizona Pain are board certified in both anesthesia and specifically pain management, incorporating both medical and interventional treatments to benefit their patients.
A fellowship in pain management involves a solid year learning specifically about how to treat those suffering from chronic pain with individualized techniques to help patients be able to work better, play with their kids more, and maintain better social relationships while avoiding depression. The proper combination off treatments that are learned during a specialized fellowship type of training can make the difference between a patient achieving a mild amount of pain relief versus one getting off most or all opiate medications.
Achieving Board Certification in pain management involves extensive testing and peer review of clinical expertise in the subspecialty of pain medicine. The doctors at Arizona Pain have achieved Board Certification in Pain Management as well as the field of anesthesiology, both of which come into play for maximizing the successful outcomes of their patients.
"To put it simply, they are the best pain management doctors in Arizona. They have won four Patient's Choice awards in a row, multiple Phoenix Magazine Top Doc awards, have gone through Double Board certification, Fellowship training, and the outcomes with their patients are nothing short of remarkable. If you are dealing with acute or chronic pain in your back, neck, or extremities, you will be in the best hands at Arizona Pain," said Arizona pain network CEO David Greene.
Arizona Pain treats patients out of multiple Arizona pain clinic locations serving Phoenix, Scottsdale, Mesa, Chandler, Glendale, Tempe, and more.
The doctors accept most insurance plans including CIGNA, Aetna, United Health, Blue Cross, Worker's Compensation, Personal Injury from auto accidents, multiple AHCCCS plans including APIPA and Mercy Care, along with accepting self pay patients.
Along with the Arizona pain management services, all of the clinics also offer chiropractic services including spinal manipulations, spinal decompression therapy and acupuncture.

Appointments may be scheduled by calling 602-507-6550.


Phoenix, AZ (PRWEB) April 25, 2012
For those who are dealing with back or neck pain or pain from a pinched nerve (sciatica), there are not many Phoenix chiropractor clinics accepting same day appointments.
Arizona Pain Specialists not only accepts same day appointments at its various chiropractic clinics serving the Phoenix area, they are offering a 24-hour guarantee for starting chiropractic treatment. This allows individuals dealing with pain in the Phoenix area to get their pain management started quickly, which can prevent a pain problem from becoming chronic.
One of the Phoenix Chiropractors at Arizona Pain Specialists, Dr. Chance Moore, has a wealth of experience in practice and holds additional certifications in acupuncture and physiotherapy (physical rehabilitation). Both the National Institute of Health and the World Health Organization have recommended for acupuncture to be included into mainstream conventional medicine due to its substantial pain management benefits.
Dr. Moore is also certified in the Active Release Technique of spinal manipulations, TENS Units, and offers Spinal Decompression Therapy. Decompression has been shown to be a revolutionary treatment for neck and low back pain due to facet joint arthritis pain, degenerative disc disease, sciatica, spinal stenosis, and failed back surgery.
There are very few Phoenix chiropractic doctors who offer this amount of treatment options. Dr. Moores Arizona pain clinic accepts a multitude of insurance plans including Aetna, Cigna, United Health, BCBS, Personal Injury Liens, and has excellent self pay options. As an auto accident chiropractor too, Dr. Moore is very familiar with the treatment of whiplash and setting up treatment plans to optimize patient success.
Spinal Decompression Therapy is offered at the office. This is a revolutionary treatment that has been shown to have excellent outcomes for neck and low back pain due to facet joint arthritis pain, degenerative disc disease, sciatica, spinal stenosis, and failed back surgery.
As a practice, Arizona Pain Specialists has won four Patients Choice Awards in a row along with having multiple Phoenix Magazine Top Doc providers.
In addition to the chiropractic division, the AZ pain center offers both medical and interventional pain management with Board Certified pain doctors. According to the Institute of Medicine, comprehensive pain management is becoming the paradigm for exceptional pain management outcomes. Having chiropractic, pain management, acupuncture, massage, physical rehab, imaging, and on-site procedure center places Arizona Pain Specialists at the forefront of this model.
For appointments, call (602) 507-6550.
Arizona Insurance Group Worried Bill May Lead to Towing Innocents' Vehicles
By Don Jergler | March 22, 2012 A bill to change Arizona's mandatory auto insurance laws to allow law enforcement officials to tow and impound vehicles without liability insurance is raising concerns that it could lead to the towing of a small number ...
Read more on ClaimsJournal.com


Online Insurance Marketplace Announces an Increase in Search for Keyword ...
Online Insurance Marketplace is an online provider of life, home, health, and auto insurance quotes. It is unique in that this website does not simply stick to one kind of insurance carrier, but brings the clients the best deals from many different ...
Read more on San Francisco Chronicle (press release)


Auto Insurance Company, FoxQuotes.com, Announces Their Services Are Now ...
Fresno County Opened To Auto Insurance Services, Announces FoxQuotes.com. They Have Taken One More Step To Making Their California Auto Insurance Service More Available In Their State Recently, FoxQuotes.com, an online auto insurance website, ...
Read more on Houston Chronicle


Malaysian Grand Prix : Caterham F1 Team - Day 1 Practice Report
Heikki Kovalainen, car 20, chassis CT01-#3: "I think today proved what we suspected, that managing tyre degradation is going to be critical to performance on Sunday. This morning we tried a couple of setup options that didn't really work too well but ...
Read more on Auto Racing Daily



(PRWEB) February 02, 2012
Insurance Technologies Corporation, a leading provider of insurance rating, agency management, and website solutions, announced the inclusion of Legacy Arizona Auto Insurance Company http://www.legacymga.com into the Colorado TurboRater comparative rating system.
"By continuously adding available markets to TurboRater, we offer agents the ability to retrieve quick and accurate rates for their companies," says Insurance Technologies Corporation's President Scott Upfield. "When you couple this with our existing company options, you get a rating solution that will work for any agency."
Using our web based rating interfaces, agents can retrieve comparative automobile rates in less than a minute. Mr. Upfield continues, "Through the use of internet rating features within TurboRater, an agent can quote new and existing business in less than a minute with the knowledge that the provided rates are accurate."
"We are actively adding more carriers to our products all the time," explains Laird Rixford Vice President of Product Development. "As we bring these companies online, rating times continue to decrease while accuracy increases. Usage of web based rating services like TurboRater will continue to grow over the next few years as agents begin to expect comprehensive browser based rating solutions."
The TurboRater Comparative Rating System is available for agencies in Arkansas, Colorado, Illinois, Indiana, Kansas, Kentucky, Missouri, Ohio, Oklahoma, Tennessee, Texas, Virginia and Wisconsin. Company availability varies by state.
About the TurboRater Comparative Rating System:

Developed over twenty years ago, TurboRater has become the gold standard of comparative automobile rating systems. With an easy to use interface, agents can rate and store quotes quickly and accurately with a single system. With features such as website consumer rating, online storage, real time companies, credit scoring, and motor vehicle reports, TurboRater provides agencies the ability rate with confidence. http://www.turborater.com/.
About Insurance Technologies Corporation:

Insurance Technologies Corporation is a leading provider of insurance rating and management software to the insurance industry. Founded in 1983 and operating nationwide, ITC has quickly grown with a philosophy of providing quality solutions. Currently Insurance Technologies Corporation serves more than one-hundred insurance companies and over five-thousand agencies.
###