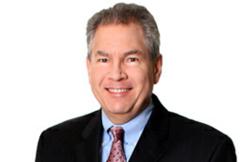 Bowling Green, KY (PRWEB) June 09, 2012
Lee Coleman, a Bowling Green nursing home abuse and neglect attorney, spoke out today in reaction to the recent announcement by Extendicare Health Services Inc. that it will no longer operate facilities in Kentucky.
According to the Lexington Herald-Leader, the Toronto-based nursing home chain, which has its U.S. headquarters in Milwaukee, Wisc., plans to lease its 21 skilled nursing centers in Kentucky to an unidentified long-term care operator based in Texas. State licensing officials will need to approve the transfer, which could occur by July 1.
The newspaper quoted Extendicares president and CEO, Tim Lukenda, as citing the combination of a worsening litigation environment and the lack of any likelihood of tort reform in the state of Kentucky as the reasons behind the companys move.
During 2012, the Kentucky Houses Health and Welfare Committee ordered further study of a controversial bill, H.B. 361, which would have required personal injury and wrongful death lawsuits against nursing homes to be reviewed by a medical panel before heading to court.
Coleman is a partner with the Kentucky law firm of Hughes & Coleman Injury Lawyers.
He said his Kentucky nursing home abuse and neglect law firms blog site has posted a redacted copy of a letter from Extendicares Kentucky area vice president, Mike Perry, announcing the companys decision.
In the letter, Perry describes Kentucky as a battleground for plaintiff attorneys who focus their litigation toward centers owned by the largest for-profit companies.
This type of attack on our civil justice system is not surprising, and neither is Extendicares decision to leave our state, Coleman said.
The truth is that, as attorneys, we are focused on protecting people. Our goal is to make sure that our states elderly citizens receive the care they deserve, and that they and their families seek justice when they believe they have suffered needless harm at the hands of others.
In addition to the letter, Colemans site also features a list of Extendicares Kentucky facilities, including Medco Center of Bowling Green, and a video statement by Coleman.
Coleman is also available to speak with media about Extendicares decision to leave Kentucky.
About Hughes & Coleman Injury Lawyers

Hughes & Coleman Injury Lawyers, with Kentucky offices in Bowling Green, Elizabethtown, Lexington and Louisville, is dedicated to protecting the rights and interests of nursing home abuse and neglect victims, as well as the families who care deeply about their elderly loved ones.
Partners J. Marshall Hughes and Lee Coleman are accomplished injury attorneys and advocates for people who have suffered from nursing home neglect and abuse, as well as auto accidents, brain injury, drug injury, defective products, environmental dangers, fire and burn injury, insurance disputes, motorcycle accidents, premises liability, Social Security disability, stock fraud, truck accident injury, workers compensation and wrongful death.
For more information contact Hughes & Coleman Injury Lawyers at (800) 800-4600 or use the firms online contact form.
Find More Auto Insurance Quotes Press Releases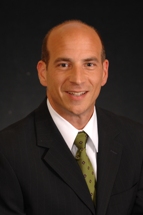 Teaneck, N.J. (PRWEB) February 10, 2012
New Jersey workers compensation attorney Steve Cohen said today that an annual survey showing a drop in direct workers compensation costs may indicate that comp claims are on the decline.
The recently issued Liberty Mutual Workplace Safety Index tallies the top causes of serious non-fatal workplace injuries. The Index is based on information that includes Liberty Mutual work