Windsor, ON (PRWEB) October 04, 2012
With school now in full swing, and families across the province settled back into their busy daily routines, what should be a simple part of a childs day is one of great concern for many Ontario parents. InsuranceHunter.cas School Zone Safety Survey reveals a significant number of Ontario drivers polled are violating traffic laws and safety violations in school zones, creating dangerous drop-off and pick-up conditions, and causing many parents to fear for their childs safety.
The second in a series of vehicle safety awareness campaigns, the InsuranceHunter.ca School Zone Safety Survey is an online study of Ontario and Alberta parents whose children are between four and 14 years, attend public or private school, and walk or drive to school. Hosted on the Angus Reid Forum, the survey reveals more than three-quarters (80%) of respondents have witnessed drivers violate traffic laws in school zones, and nearly one-third (29%) fear their child will be involved in a vehicle accident during drop-off or pick-up at school. Over one-fifth (21%) report having to stop or swerve to avoid hitting a student when they were walking on or near school property, and over one-in-ten (13%) indicate that students, parents or caregivers have been hit or almost hit by a vehicle on or near school property during school hours.
Although some school zones across the province receive a failing grade, there are important safety measures that can be taken to protect children on their way to and from school, says Gail Robertson, Road Safety Ambassador, InsuranceHunter.ca. To ensure designated drop-off/pick-up zones are as safe as possible, Ontario schools should regularly communicate the rules around vehicle and pedestrian safety in these zones to both parents and students. Parents in turn need to obey all traffic laws and school zone safety procedures, including stopping at cross walks, not talking on cell phones, slowing down and staying alert.
Many drivers put children at risk by breaking traffic laws and violating safety procedures in school zones
Of those breaking traffic laws, almost three-quarters (74%) have witnessed people driving faster than the speed limit; 68% report drivers talking or texting on a cell phone while driving; 37% report drivers not stopping at a cross walk; 20% report drivers not stopping for crossing guards; and 19% report drivers running red lights.
The survey discloses that just over one-third (36%) of parents polled feel safety procedures are not always followed by drivers in school zones. In fact, the majority (80%) of respondents report witnessing someone pull into an area into which they were not supposed to park when dropping off or picking up their child. Those who admitted to pulling into an area not designated for student drop-off/pick-up cited the following reasons: the drop-off/pick-up zone was full (54%); I was only stopping for a few minutes (47%); and I was in a hurry/running late (31%).
One-quarter of parents polled indicate their childs school does not have a designated drop-off/pick-up zone
While parents must do their part to improve school driving conditions, Ontario schools need to provide parents with the tools they need to successfully safeguard school drop-off/pick-up zones. The School Safety Survey shows over one-third (38%) of parents polled have never received a communication from their childs school regarding drop-off/pick-up safety procedures, and one-quarter (25%) say their school does not have a designated drop-off/pick-up zone.
Overcrowded school drop-off/pick-up zones receive failing grade from parents
According to the survey, of the schools that have designated drop-off/pick-up zones, Ontario parents polled feel they are overcrowded and can rarely find a spot to pull into. When asked to describe these zones at their childs school: almost half (43%) defined it as overcrowded; only one-third (34%) described it as safe; just over one-third (38%) said it was easy to access; and just one-fifth (20%) reported it was well-designed. Of those who fear their child will be involved in a vehicle accident during drop-off/pick-up at school, almost two-thirds (64%) cited overcrowded drop-off/pick-up zones as the root of their concern. Other concerns expressed by parents regarding their childs safety include: drivers in a rush to drop-off/pick-up their child (75%); distracted drivers (71%); drivers who do not obey traffic rules (speed limit, cross walks, stop lights) around school property (65%); drivers on their cell phones who are talking, texting, and emailing (59%); and children who do not pay attention to traffic or traffic signals while walking to school (29%).
Two-thirds of parents polled drive children to schoolalmost half live less than four blocks away and few carpool

The survey reveals that two-thirds (66%) of respondents drive their children to school which is most likely a factor adding to the overcrowding of vehicle drop-off/pick-up zones. Of those who are driven, almost half (44%) live less than 1 km (one to four blocks) away. Also contributing to this congestion are parents who would also drive their kids to school when their child has to take something to school that is too large to carry (90%), when the weather is bad (82%), when they are running late (69%), or when the child is not feeling well (69%). A potential solution to reduce the number of cars in drop-off/pick-up zones is carpooling, however, the majority of respondents (83%) reveal they rarely or never carpool.
About the InsuranceHunter.ca School Zone Safety Survey
From September 6th to September 13th, the Angus Reid Forum conducted an online survey on behalf of InsuranceHunter.ca among a randomly selected group of 749 Ontario parents/step-parents and 589 Alberta parents/step-parents all of whom have children in their household between four and 14 years who attend public or private school and either walk or are driven to school.
About InsuranceHunter.ca
InsuranceHunter.ca is a hassle-free, online insurance comparison website which provides comparative quotes for auto insurance, home insurance and travel insurance for residents of Ontario. By offering a simple, convenient, quick way to obtain insurance quotes, coupled with personal follow up from a qualified insurance broker, InsuranceHunter.ca ensures customers get the best insurance coverage at the best rate. For further information, visit http://www.InsuranceHunter.ca.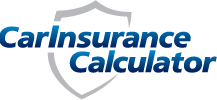 New York (PRWEB) May 02, 2012
Just 2 months after its launch, the website Carinsurancecalculator.info started to work out its blog section. The latest feature is a series of weekly news articles and reviews about the latest trends, matters and incidents in the insurance industry. Entitled This week in insurance, the series addresses both insurance professionals and consumers. Other blog topics offer tips and advice primarily addressed to consumers. There is an amazing amount of industry knowledge out there. The IIABA is just a mere example. It is our goal to make insurance related knowledge clear and understandable to all Americans we strongly believe that our field is neither rocket science, nor does it have to be boring, explains Steve, web manager for the young website. Its the small things which can really make a difference. We are eager to get that right.
One of the first posts revealed not so recent, but often forgotten, insights on how college students and their parents might miss out on $ 3000 on average when not reporting correctly to the car insurance company. Several tips inform readers about additional steps to keep rates low. Another post tries to debunk the widespread myth that a woman would automatically pay less for auto insurance than their male counterparts. While it is perfectly true that women pay on average 15% less for their premiums, individual factors still represent the lions share of the total bill.
We also try to grow awareness for issues which matter to us all, adds Steve:
Not so recent research has shown that insurance premiums may contain about $ 200 or some $ 300 a year just to cope with fraud. Thus, we welcome the recent success stories against insurance fraud and made it a topic in our first post for the new weekly series, This Week in Insurance.
Users can subscribe to CarInsuranceCalculators blog at http://www.carinsurancecalculator.info/blog/ or connect with the website using twitter, facebook or LinkedIn.
About CarInsuranceCalculator.info
The website CarInsuranceCalculator.info was launched in January 2012 and started by answering the most frequently asked consumer questions as determined in a pretest. Currently the site contains a guide to the different types of auto insurance, a learning center with specific questions for individual situations and the different forms of coverage as well as a growing state by state guide. All advice is reviewed by subject matter experts and aims to become the destination of choice for educational matters.