(PRWEB) October 10, 2012
The Consumer Justice Foundation, a for-profit corporation whose mission is to provide the public with free online informational resources regarding the potential dangers of using certain prescription medications, hereby alerts the public to the results of a study conducted in Taiwan concerning the use of acupuncture versus topiramate by patients suffering from migraine headaches. The study concluded that the patients who were given acupuncture treatments saw a greater decrease in the number of migraine headaches suffered as well as a lower rate for adverse responses to the respective treatments. Topiramate is the active ingredient in the migraine medication known as Topamax.
The study, which was entitled, Acupuncture Versus Topiramate in Chronic Migraine Prophylaxis: A Randomized Clinical Trial that was conducted in Taiwan by Dr. Hen-Hong CHANG at the Chang Gung Memorial Hospital, broke people who suffered from regular migraine headaches into two groups: one group used topiramate to treat their migraine headaches and the other group was administered regular acupuncture treatments of 30 minutes each at twice per week over 12 weeks.
The results revealed that the acupuncture group showed a drop in the average monthly number of migraine headaches from 20.2 to 9.8 as compared to the topiramate group, which showed a drop from 19.8 to 12.0. In addition, the rate of adverse responses to the acupuncture treatments registered at 6 percent as compared to 66 percent for those who used topiramate. The study stated with regards to its conclusion that acupuncture led to a significantly larger decrease in the mean monthly number of moderate/severe headache days.
Topiramate is the active ingredient in the prescription medication known as Topamax, and Topamax is manufactured by Johnson & Johnson. It was approved for the treatment of migraine headaches in 2004 by the FDA, but the drug has been changed in terms of its pregnancy category by the FDA from C to D because of alleged links to birth defects in children whose mothers took Topamax during the early stages of pregnancy.
About the Consumer Justice Foundation
The Consumer Justice Foundation, whose Web site can be found at http://www.consumerjusticefoundation.com, is a for-profit organization that serves two purposes for consumers: (1) to provide educational information regarding the policies and procedures of large corporations and how they affect the average consumer; and (2) to provide news updates and resources that continue to update consumers regarding developments taken by corporations that include pharmaceutical drug companies, auto manufacturers and insurance companies so that consumers who have been harmed can use these informational resources to connect to an experienced professional who can help them. The team at the Consumer Justice Foundation is staffed by experienced and passionate consumer advocates whose mission is to raise the awareness of issues that could pose a risk of harm to those who may not otherwise be aware of the dangers they face.
Find More Auto Insurance Press Releases


Windsor, ON (PRWEB) October 04, 2012
With school now in full swing, and families across the province settled back into their busy daily routines, what should be a simple part of a childs day is one of great concern for many Ontario parents. InsuranceHunter.cas School Zone Safety Survey reveals a significant number of Ontario drivers polled are violating traffic laws and safety violations in school zones, creating dangerous drop-off and pick-up conditions, and causing many parents to fear for their childs safety.
The second in a series of vehicle safety awareness campaigns, the InsuranceHunter.ca School Zone Safety Survey is an online study of Ontario and Alberta parents whose children are between four and 14 years, attend public or private school, and walk or drive to school. Hosted on the Angus Reid Forum, the survey reveals more than three-quarters (80%) of respondents have witnessed drivers violate traffic laws in school zones, and nearly one-third (29%) fear their child will be involved in a vehicle accident during drop-off or pick-up at school. Over one-fifth (21%) report having to stop or swerve to avoid hitting a student when they were walking on or near school property, and over one-in-ten (13%) indicate that students, parents or caregivers have been hit or almost hit by a vehicle on or near school property during school hours.
Although some school zones across the province receive a failing grade, there are important safety measures that can be taken to protect children on their way to and from school, says Gail Robertson, Road Safety Ambassador, InsuranceHunter.ca. To ensure designated drop-off/pick-up zones are as safe as possible, Ontario schools should regularly communicate the rules around vehicle and pedestrian safety in these zones to both parents and students. Parents in turn need to obey all traffic laws and school zone safety procedures, including stopping at cross walks, not talking on cell phones, slowing down and staying alert.
Many drivers put children at risk by breaking traffic laws and violating safety procedures in school zones
Of those breaking traffic laws, almost three-quarters (74%) have witnessed people driving faster than the speed limit; 68% report drivers talking or texting on a cell phone while driving; 37% report drivers not stopping at a cross walk; 20% report drivers not stopping for crossing guards; and 19% report drivers running red lights.
The survey discloses that just over one-third (36%) of parents polled feel safety procedures are not always followed by drivers in school zones. In fact, the majority (80%) of respondents report witnessing someone pull into an area into which they were not supposed to park when dropping off or picking up their child. Those who admitted to pulling into an area not designated for student drop-off/pick-up cited the following reasons: the drop-off/pick-up zone was full (54%); I was only stopping for a few minutes (47%); and I was in a hurry/running late (31%).
One-quarter of parents polled indicate their childs school does not have a designated drop-off/pick-up zone
While parents must do their part to improve school driving conditions, Ontario schools need to provide parents with the tools they need to successfully safeguard school drop-off/pick-up zones. The School Safety Survey shows over one-third (38%) of parents polled have never received a communication from their childs school regarding drop-off/pick-up safety procedures, and one-quarter (25%) say their school does not have a designated drop-off/pick-up zone.
Overcrowded school drop-off/pick-up zones receive failing grade from parents
According to the survey, of the schools that have designated drop-off/pick-up zones, Ontario parents polled feel they are overcrowded and can rarely find a spot to pull into. When asked to describe these zones at their childs school: almost half (43%) defined it as overcrowded; only one-third (34%) described it as safe; just over one-third (38%) said it was easy to access; and just one-fifth (20%) reported it was well-designed. Of those who fear their child will be involved in a vehicle accident during drop-off/pick-up at school, almost two-thirds (64%) cited overcrowded drop-off/pick-up zones as the root of their concern. Other concerns expressed by parents regarding their childs safety include: drivers in a rush to drop-off/pick-up their child (75%); distracted drivers (71%); drivers who do not obey traffic rules (speed limit, cross walks, stop lights) around school property (65%); drivers on their cell phones who are talking, texting, and emailing (59%); and children who do not pay attention to traffic or traffic signals while walking to school (29%).
Two-thirds of parents polled drive children to schoolalmost half live less than four blocks away and few carpool

The survey reveals that two-thirds (66%) of respondents drive their children to school which is most likely a factor adding to the overcrowding of vehicle drop-off/pick-up zones. Of those who are driven, almost half (44%) live less than 1 km (one to four blocks) away. Also contributing to this congestion are parents who would also drive their kids to school when their child has to take something to school that is too large to carry (90%), when the weather is bad (82%), when they are running late (69%), or when the child is not feeling well (69%). A potential solution to reduce the number of cars in drop-off/pick-up zones is carpooling, however, the majority of respondents (83%) reveal they rarely or never carpool.
About the InsuranceHunter.ca School Zone Safety Survey
From September 6th to September 13th, the Angus Reid Forum conducted an online survey on behalf of InsuranceHunter.ca among a randomly selected group of 749 Ontario parents/step-parents and 589 Alberta parents/step-parents all of whom have children in their household between four and 14 years who attend public or private school and either walk or are driven to school.
About InsuranceHunter.ca
InsuranceHunter.ca is a hassle-free, online insurance comparison website which provides comparative quotes for auto insurance, home insurance and travel insurance for residents of Ontario. By offering a simple, convenient, quick way to obtain insurance quotes, coupled with personal follow up from a qualified insurance broker, InsuranceHunter.ca ensures customers get the best insurance coverage at the best rate. For further information, visit http://www.InsuranceHunter.ca.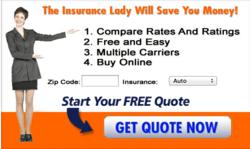 Houston, TX. (PRWEB) July 15, 2012
After reports were issued showing that Hyundai cars are 7% more to insure than Kia cars, and discrepancies in insurance costs were revealed as fastautoinsuranceratequote.com announced a new program offer that will help auto owners make sure they arent over paying. The report issued by automobile.com released the statement about the two automobile companies, which came as a surprise to many auto owners as Hyundai has owned a portion of Kia Motors since 1998.
Although the vehicles are competitors in the auto market and under the same company umbrella, the discrepancy in insurance costs is distinct and caused fastautoinsuranceratequote.com to announce their new offer in hopes to help keep automobile owners from overpaying. The program shows drivers how easy it is to get a free auto insurance quote from local reputable companies and was created to make things easy for drivers and for automobile owners to make sure they are truly getting a good deal with their auto insurance plan.
The company hopes that the new program will help automobile owners find the best deal possible to insure their vehicles and help lessen the discrepancies in insurance costs between vehicles, as seen with Hyundai and Kia. The new program, which has been launched on Fast Auto Insurance Quotes website is available to any individual looking for insurance quotes on their Kia or Hyundai car or who want to make sure their current auto insurance plan isnt costing them too much.
Automobile owners who want to get instant access to the program or who want to learn more about auto insurance and auto insurance quotes, can visit the companys official site at http://fastautoinsuranceratequote.com/.
When your wheels are turning, life is moving forward. But what happens when those wheels stop? This 2011 ad shows MORE THAN freeman explaining the benefits of Car Insurance with MORE THAN. To get a Car Insurance quote visit www.morethan.com/car Converse with MORE THAN freeman on Facebook on.fb.me or follow his words of wisdom on Twitter bit.ly
Video Rating: 4 / 5